Review of SURPASS successfully attended GETshow 2019 in Guangzhou
Gently remind that to respect some customers who don't want to show their face on suppliers' website, so our picture is without many customers.

Guangzhou Entertainment Technology Show (GETshow) 2019 was held in Guangzhou, from May 8-11. As a local Guangzhou audio company, SURPASS have has been successfully participating in the exhibition, and this time the company has already show many new and quality audio sound speaker unit products in the fair.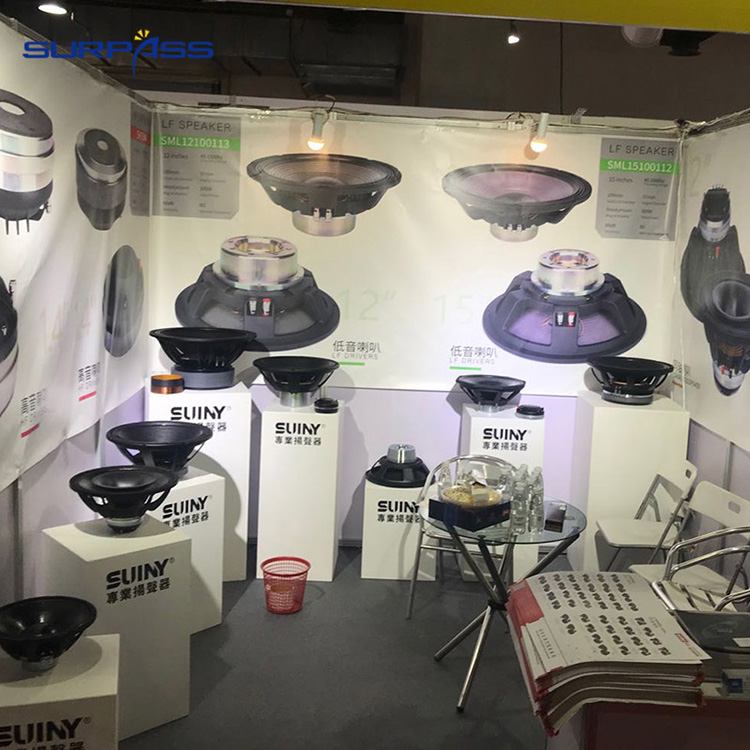 Guangzhou Surpass Audio Co., Ltd. (SURPASS) is one of the best professional audio company in China, and during the GETshow, many domestic and foreign customers come to our booth to have a look and test our audio products, and some of them enter into a cooperation agreement with us.
GETshow is a trade fair where introducing some of the most cutting-edge products in China's Pro Audio/Visual/Lightening industry, and it has become an influential professional exhibition in China. Every year GETshow meets the needs of about 1,000 outstanding entertainment equipment companies from home and abroad.
Good Quality, Good Price, Good Service are our soul!.
Guangzhou Surpass Audio Will continue to surpass your expectation!.
Gently remind below are our two factories names:
GUANGZHOU SHUYIN ELECTRONICS CO.,LTD.
GUANGZHOU TONERAY TECHNOLOGY ELECTRONIC CO.,LTD.
quality audio sound speaker unit products quality audio sound speaker unit products
quality audio sound speaker unit products quality audio sound speaker unit products