Conference System is nowadays widely used in various industries and fields such as government, business, education, medical care, finance, etc. Conference System help meeting and conference become easy and convenience.
A Conference System includes system main unit, microphone units, speakers, transceiver units, distributor, battery charger and other section. It is a whole set equipment for matching using and have different type that you need to choose the suitable one for your place.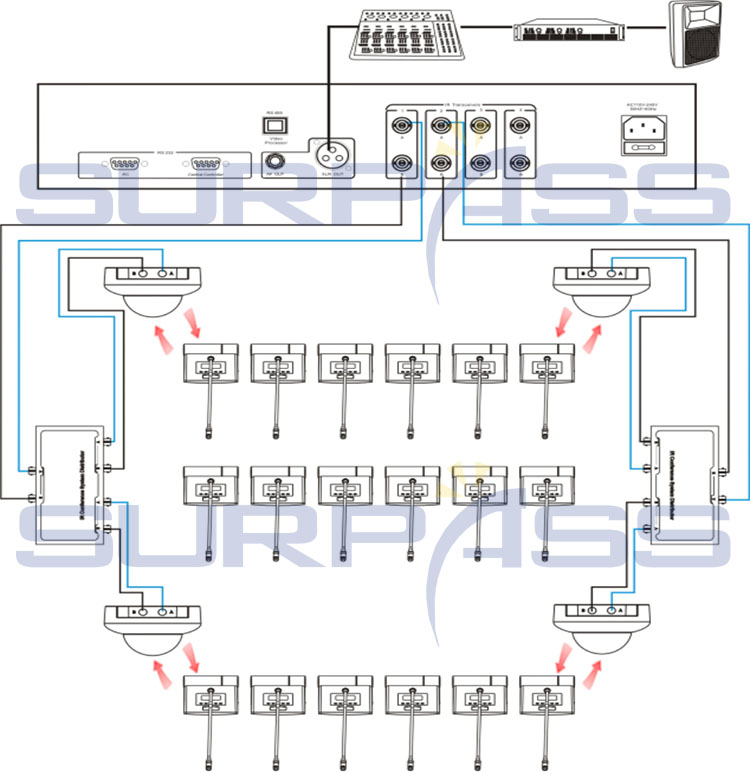 Generally speaking, conference system mainly divided into infared wireless system, digital video conference system, video camera auto-track system, digital conference system, portable conference system, HB conference system, UHF wireless conference system, E-desk digital display system and so on.
The infrared conference system has all the advantages of infrared communication complete with wireless transceiver microphone units. Wireless infrared technology provides the user with greater flexible whilst configuring the system and freedom of choice when placing microphones, it guarantees conference privacy and protects the system from wiretapping and radio interference. It's the best wireless conference solutions for small-scale conferences.
In addition to conference system hardware, SURPASS also provides conference system software which adopts digital control technology to implement discussion, voting, electing, conference sign-in and video tracking, and is widely suitable for a variety type meeting rooms.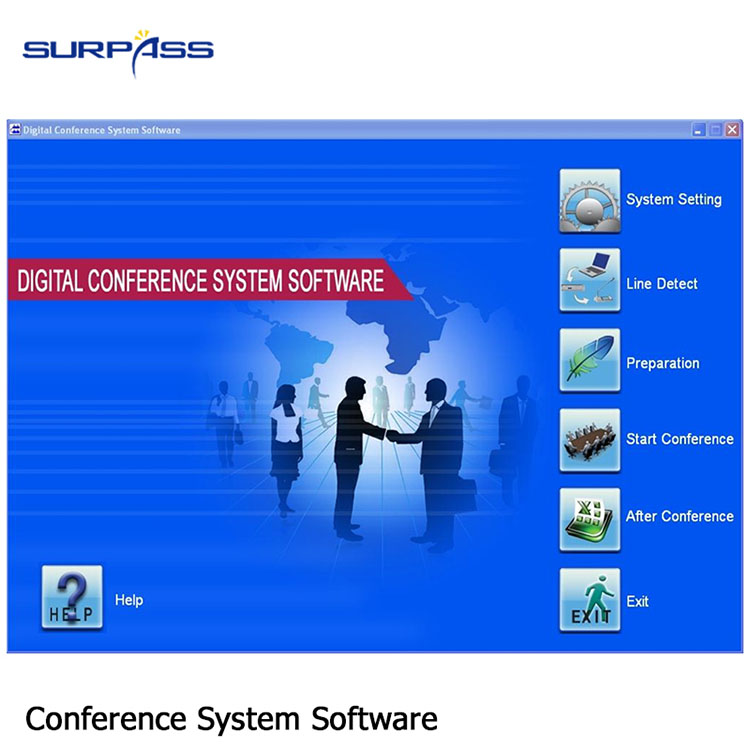 A combination of hardware and software, a complete conference system can be widely used in your meeting rooms or your business meetings. More Conference System Solution see in our website and our different conference system products.